Our Story
FSI Mechanical was originally started in 1994 in the Raleigh and East Carolina areas.  The company was founded to create a direct connection with the customer and provide quality services with strong emphasis on building relationships with local businesses.  What started out as a Filter Service Company quickly grew into providing Routine Maintenance Programs and Full-Service HVAC & Refrigeration Repairs and Replacements for many of the largest Commercial Businesses in the area.  With the strength of our employees and the trust from our valued customers, we continue to grow and improve the way we provide service.  We strongly believe that a healthy Preventive Maintenance Program is a solid foundation in our partnership with you and your business.  We understand that emergency situations arise and have our FSI Mechanical Team Members ready to respond and help you get back to business.
As we continue to grow, we seek out individuals who respect their fellow colleagues, work hard to provide for themselves and their loved ones, and perform quality and trustworthy service.  We aspire to be a company that both our employees and customers are proud to be a part of.
Meet the Owners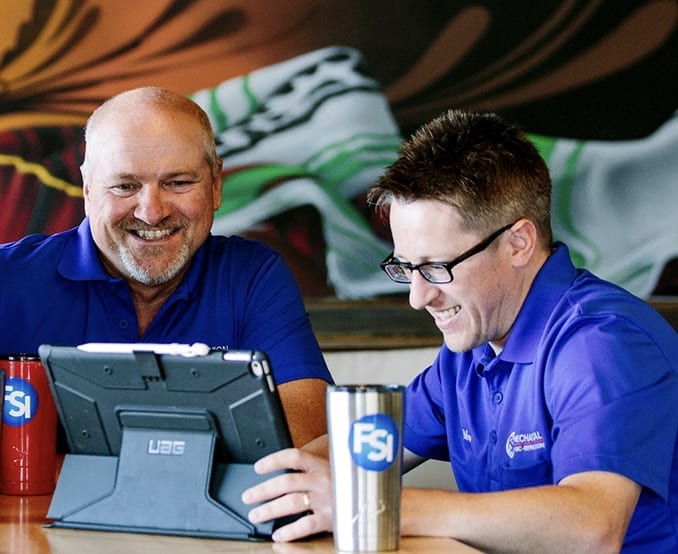 Contact FSI Mechanical For Commercial Refrigeration & HVAC Service in Raleigh
The expert HVAC & Refrigeration system technicians at FSI Mechanical provide service to businesses all over the triangle of NC including: Raleigh, Durham, Cary, Chapel Hill, RTP and everywhere in between. Our goal is to make sure that your HVAC or refrigeration system is running optimally year round, no matter what the temperature is outside. Contact us below or call 919-848-9239 and see why FSI Mechanical is different than the competition.